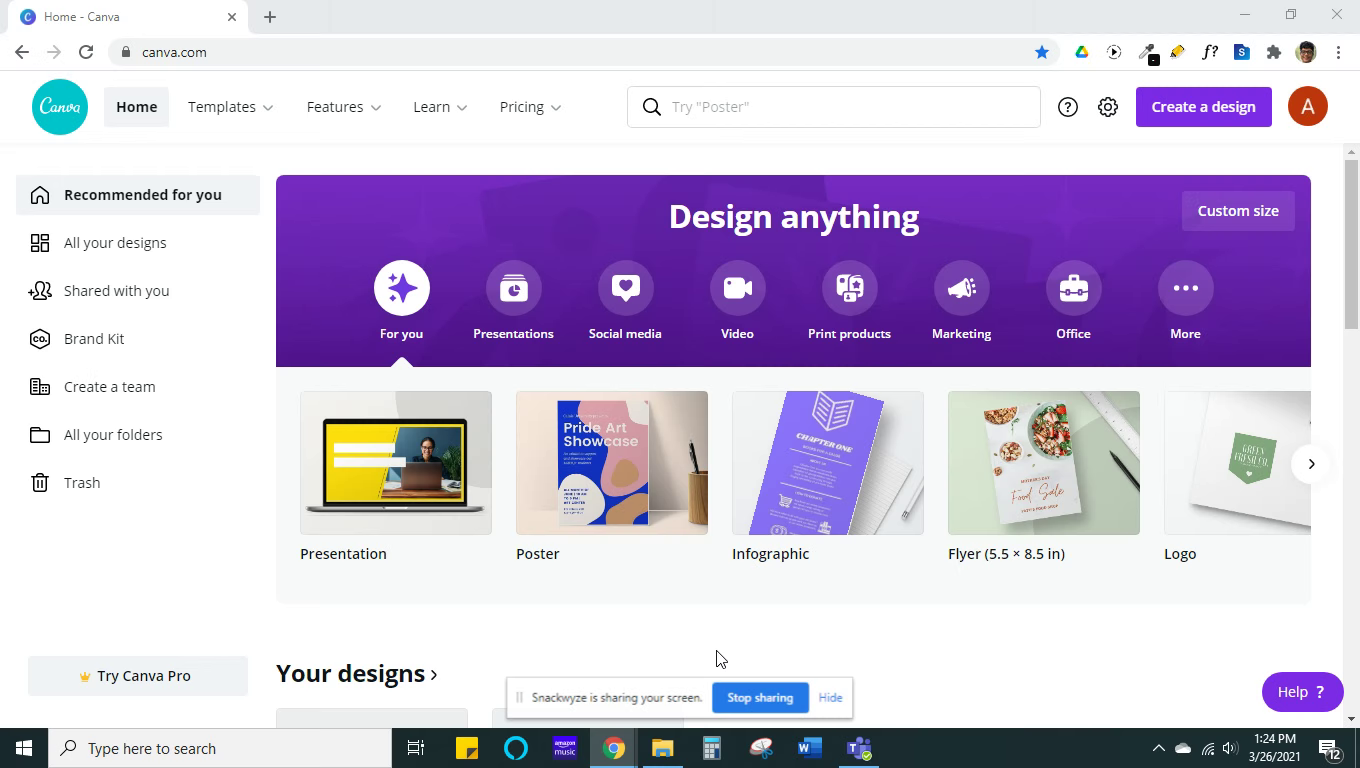 Click on Copied!
Select the 'Presentation' option.
Choose your presentation template.
Select your slides.
Select the individual slides you would like to add to your presentation or applly all.
Edit the content on each slide.
Edit the slide content for each slide.
Click the ellipsis. Then, click Present and Record.
Click on Go to recording studio.
Click on Start recording.
Click on the arrows to navigate through the presentation.
Click on End recording.
Copy the link to your video.